The soaring popularity of online courses has caught the attention of an increasing number of individuals, who are now turning to the internet as a medium to acquire new skills, obtain qualifications, and expand their education. The global pandemic caused by COVID-19 has only acted as a catalyst to this trend, with traditional classroom-based learning becoming increasingly difficult due to lockdowns and social distancing measures. As reported by Class Central, an online course aggregator, the number of people enrolled in online courses surged from 110 million in 2018 to 200 million in 2019, indicating an 81% increase within a span of just one year.
In the light of this growth in popularity, the number of platforms offering online course creation and delivery has also increased. Nevertheless, the key to achieving success in selling online courses lies in selecting the appropriate platform. The right platform must have a user-friendly interface, offer robust features, and have excellent customer support. Furthermore, it should be capable of reaching the target audience and provide viable pricing options. Additionally, the platform should offer customization features to enable the creation of a distinctive brand that will help in attracting and retaining students. Choosing the right platform is crucial in increasing sales of online courses, which, in turn, could lead to higher revenue..
Several popular platforms are available for instructors to sell their online courses, including Udemy, Coursera, and Teachable. Each platform possesses its own strengths and weaknesses, and it's imperative to compare them before making an informed decision.
Udemy is one of the most popular platforms, with over 40 million students and 155,000 courses. It is well-known for its user-friendly interface, ease of course creation, and low barriers to entry. However, instructors must bear in mind that Udemy takes a 50% commission on sales made through its platform, which could significantly diminish their profits.
In contrast, Coursera is a more traditional e-learning platform that collaborates with universities and educational institutions to offer courses. It has a commendable reputation for academic rigor and high-quality content, making it a great choice for instructors looking to teach more specialized topics. Nevertheless, it has a more complex course creation process, and its revenue-sharing model could be less favorable for individual instructors.
Teachable, on the other hand, is a favored platform for instructors who want more control over their courses and branding. It provides a range of customization options, including the ability to add your own branding, customize the design of your course pages, and create your own sales pages. Teachable also takes a smaller commission than some other platforms, with a range of pricing plans available.
When considering a platform for selling online courses, there are several critical factors to take into account, including pricing, features, and audience reach. The commission charged by different platforms on course sales is a key consideration for instructors. For example, while Udemy takes a commission of 50% on course sales, Teachable charges a much lower commission, ranging from 5% to 10%, depending on the pricing plan selected.
The features offered by a platform are also an essential consideration, with different platforms providing various tools and resources for instructors. While some platforms offer built-in marketing tools, others offer advanced analytics and reporting features. Audience reach is another critical consideration since the platform chosen will determine the potential reach of the course. Some platforms have more extensive audiences than others, making them an excellent choice for instructors looking to maximize their exposure and sales.
However, when it comes to selling online courses, selecting the right platform is just one piece of the puzzle. The type of course and target audience are also crucial factors to be taken into account. Here are some recommendations for different types of courses and instructors:
Self-paced courses are a popular type of online course that allows students to complete the material on their own schedule. For instructors looking to sell self-paced courses, Udemy is a great option. With over 35 million students and 57,000 instructors, Udemy is a well-established platform that offers a wide variety of courses.
Interactive courses, such as live webinars and virtual workshops, require real-time engagement from the instructor and the students. For instructors looking to sell interactive courses, Teachable is a great option. Teachable offers features like live chat, quizzes, and surveys that make it easy to create engaging and interactive courses.
Certification courses are designed to provide students with a specific set of skills or knowledge and often result in a certification or credential upon completion. For instructors looking to sell certification courses, Coursera is a great option. Coursera partners with universities and organizations to offer a wide variety of certification courses in topics like business, computer science, and data science.
If you are an instructor who specializes in business-related courses, then LinkedIn Learning is a great platform to consider. LinkedIn Learning offers a wide variety of business courses, including courses on leadership, management, and entrepreneurship. With over 700 million members, LinkedIn is a powerful platform for promoting your courses and building your professional network.
For instructors who specialize in creative courses, Skillshare is a great option. Skillshare offers courses in a variety of creative fields, including design, photography, and writing. Skillshare also offers a unique revenue-sharing model that allows instructors to earn money based on the number of minutes watched in their courses.
The act of promotion is a critical facet of attracting students to online classes. A successful promotional strategy can help you reach your desired target audience and effectively convey the value of your classes. Without promotion, it can be challenging to generate awareness and pique interest in your classes among potential students.
1. Assorted methods of promotion: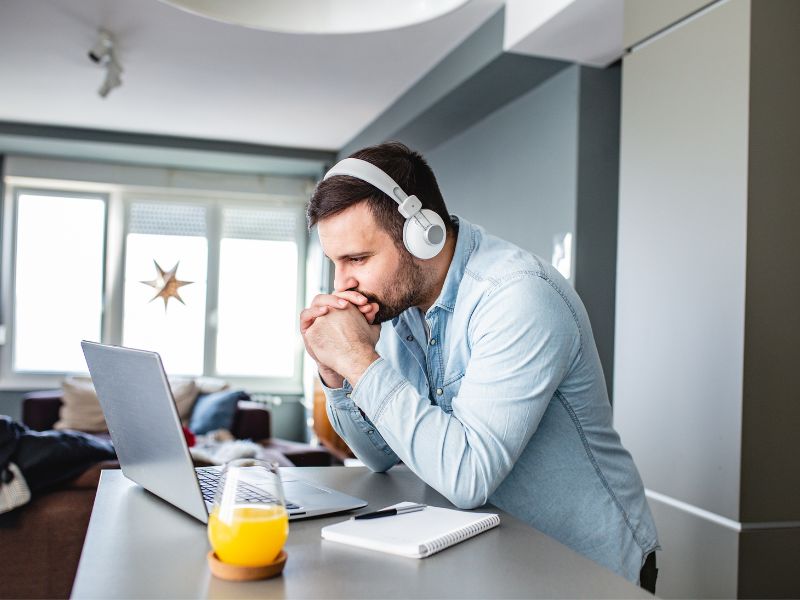 There exist a plethora of methods available for promoting your classes, including social media marketing, email marketing, search engine optimization (SEO), running promotions and paid ads, and many more. Social media has emerged as a popular way to promote classes, given its ability to reach a broad audience and foster a sense of community around your classes. Email marketing is also an effective way to promote classes, as it enables you to directly engage with potential students and provide them with pertinent information about your classes. SEO is another way to promote classes by enhancing the visibility of your website or course page in search engine results.
2. Pointers for creating effective promotional content:
To craft compelling promotional content, it is essential to have a lucid message that conveys the value of your classes. Employing captivating headlines, attention-grabbing images, and testimonials from former students can also help capture the attention of potential students. When crafting content, it's important to tailor the content to fit the platform you'll be using to promote your classes. For instance, Instagram is more visual, so you should focus on eye-catching photos and brief videos, while LinkedIn may be more suited to a more professional tone.
Understanding the target audience and their needs:
When it comes to attracting students for online classes, comprehending the target audience and their needs is fundamental to developing a successful marketing strategy. Take the time to research and identify the demographics, interests, and learning objectives of the audience. Once you have a solid understanding of your target audience, you can deliver messages that are coherent, concise, and genuine.
1. Creating a compelling course description and outline:
Another effective way to attract students is by creating an intriguing course description and outline. Make sure that the course description is clear, brief, and provides a thorough overview of what the course covers. Employ storytelling techniques such as an introductory video or an article explaining why a student should take the class to draw potential students in.
2. Offering free previews or demos to entice potential students:
Offering a free preview or demo of the course is another effective way to entice potential students. This enables students to get a sense of the class and determine if it's a good fit for them. Providing info products such as webinars, checklists, and eBooks can also help attract students and build excitement around the course. Offering targeted discounts that are specific to the audience is another excellent way to engage them and entice them to take the class.
In addition to the above, providing an active and engaging learning environment using tools such as video conferencing, breakout rooms, and chats is critical to attracting and retaining students.
To develop a robust marketing strategy that effectively markets online courses, a comprehensive plan that incorporates goals, target audience, and channels is essential. Before anything else, identifying your target audience is a critical first step in tailoring your messaging and selecting appropriate promotion channels.
To guide the development of your marketing plan, creating customer profiles that capture the demographics and behavior of your potential audience is key. Establishing clear goals, such as increasing revenue or boosting student enrollment, is equally important. Selecting the right tools to achieve these goals is also vital.
Once you've developed your strategy, the next step is to create helpful and informative content such as videos and blog posts that will capture the attention of your target audience. Diversifying your promotional tactics can also go a long way in keeping your audience engaged. For instance, building and engaging with your target audience on social media is a great way to maintain active communication and establish an interactive community.
A strategic partnership or collaboration with influencers, industry experts, or other businesses can also help to expand your reach and foster credibility for your online course. Offering affiliate programs can also incentivize others to promote your course for you. Collaborating with other course creators or businesses in your industry can create additional opportunities for cross-promotion and the sharing of best practices.
To improve the effectiveness of your marketing campaigns, measuring the success of your marketing efforts through key performance indicators (KPIs) is crucial. Tracking website traffic, conversion rates, and revenue is crucial for making data-driven decisions to optimize your marketing efforts. Continually testing and refining your marketing tactics is essential to determine what works best for your audience and goals. A constant analysis of your marketing strategies can help to identify areas that need improvement and enable you to drive better results for your online course.
To achieve higher sales for your online course, generating website traffic is fundamental. Increased website traffic translates to more potential students and, ultimately, higher sales. Implementing different strategies to increase website traffic is critical. Search Engine Optimization (SEO) is essential to increase the visibility and search engine ranking of your website. It involves optimizing the website's structure and content, such as adding keywords to website titles, using attractive website titles, and creating high-quality content that aligns with the course's subject matter.
Social media platforms such as Facebook, Twitter, LinkedIn, and Instagram can be used to promote your course and create a community around it, encouraging students to share information about the course on their profiles [5][9]. Pay-per-click (PPC) advertising can be utilized to target specific keywords and demographics and increase the likelihood of reaching potential students interested in your course. This strategy can be effective, but it requires a budget to run ads
Crafting a high-converting website that effectively drives course sales can be a challenging endeavor. But fear not, as there are several key factors that can help you create a website that entices and captivates potential students. To make your website stand out and attract more visitors, here are some tips to consider:
First and foremost, you must ensure that your website is easy to navigate. A well-organized and structured website with clear menus and page layouts can help potential students find the information they need swiftly and encourage them to delve into your course offerings. Having a clear and concise website structure is crucial in keeping visitors engaged and spending more time on your site.
To further engage your audience and create a lasting impression, you should incorporate visually compelling elements such as images and videos that align with your course subject matter. Utilizing high-quality visuals can help capture visitors' attention and keep them engaged with your website. Not only that, but it can also encourage visitors to learn more about your course and enroll.
Another important aspect to consider is highlighting the benefits of your course. Potential students want to know how your course can benefit them, whether it's through acquiring job skills, personal development, or even leisure activities. By effectively highlighting the benefits of your course, you can encourage visitors to enroll and become paying students.
Social proof is another powerful tool that can help establish your course's credibility and drive course sales. Testimonials and reviews from previous students can serve as compelling evidence of your course's value, and including them on your website can help entice potential students to enroll.
Last but not least, you must provide clear calls-to-action that encourage visitors to enroll in your course. A prominent and easily locatable call-to-action is essential in enticing visitors to take the desired action. Your calls-to-action should be straightforward, indicating precisely what visitors can expect from enrolling in your course.
It's essential to remember that every instructor and course is unique, and what works for one may not work for another. Therefore, it's highly encouraged to experiment with various marketing strategies and tactics to find what works best for your online course. Don't be afraid to try out new marketing methods and track the results to determine what drives the most course sales.
If you're looking to start selling online courses, now is an opportune time to do so. With the booming e-learning market, the potential for a profitable income is high. However, to create a successful online course business, you must start with a solid marketing strategy, focus on driving website traffic, and create a high-converting website that showcases the value of your course. By consistently promoting your course and refining your marketing efforts, you can attract more students and grow your online course business.