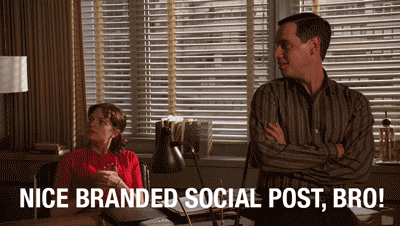 Everyone wants their content to be popular, have more likes, shares and create huge traffic to their site. But that is not enough, for you to qualify as being successful in content marketing you must not only attract visitors but also retain them and eventually make them potential customers.
Many companies and individuals have struggled to produce reliable content consistently. Others even buy bulk traffic to boost their website visibility. According to a study by Zazzle Media around 60% of most companies usually struggle to have excellent content quality.
Nevertheless, by knowing what other companies and sites that are performing perfectly as great examples in marketing, you will be able to come up with more creativity. This will help your website become more visible to visitors without the need to buy high converting traffic. Here are examples of great marketing:
Hubspot
If you are dealing with content marketing in your site, then Hubspot can become your benchmark. This multi-million dollar company has not just appeared from nowhere, it has worked out its way up by writing very in-depth and quality blog posts, upgrading their contents, having some sharing hubs, and even coming up with creative videos for their social media. You can implement the same for your business and company.
Glossier
By having user-generated content, Glossier has promoted its brand in various social media networks, especially on Instagram. Since it features audience comments, it makes it more engaging and reaches many people who like being commended. It is very open in displaying Instagram content to attract more customers.
Superdrug
This usually uses various publishing and social media networks to create traffic from its audience. It does publishing in various renowned publications. It also uses images in advertising its products. Superdrug is also excellent in using celebrity campaign and always places a share button on its products. This makes it easier for the public to share their content.

AARP
This marketing example doesn't rely on social media but relies on knowing the customers' needs and giving them suitable content. When it comes to their magazine, photos, design, and content are very qualitative hence making them gain success. They pay close attention to their readers in social media and emails so that they can determine the topic to write about. Its 37 million readers clearly show that their marketing methods are effective.
Shutterstock
This one uses reliable information in its business of images. Everyone loves reliable information, and this is what Shutterstock uses to attract its audience. It also places the share button, images, videos, and music. Its social media presence is also making it very popular. You can choose not to buy real traffic and incorporate these ways used by Shutterstock to create traffic to their sites. However, that's a time-consuming process again.
Coca-Cola
It has been using various strategies to ensure they are top notch in marketing. Recently Coca-Cola used names of people on the bottles in its Share a Coke Campaign. This caught the attention of people and encouraged the customers to buy sodas bearing such names. They sold over 250 million bottles using this strategy. You can use this by personalizing your brands to suit your customers. According to the research by Interbrand, in 2015, it was the third best brand in the world.
Buffer
Having over 400,000 users and more than one million followers in its social media, Buffer is one of the most recognized and reliable brands in content marketing. By publishing their content on very visible sites and publishing their blogs often in a day, Buffer became famous and attracted over 100,000 users. Their high quality and shareable content through email marketing made them attract a relatively great number of people.
Conclusion
From the above examples of marketing, you can make your business more popular and boost its growth by just using the images, photos, audios, videos, knowing customer's needs among others. You can also decide to buy quality traffic to increase your marketing.